I'm just an average golfer, maybe a little better than that, I would like to think. I have my own business doing real estate inspections, and Woody, at Zipline Golf LLC, has been producing golf balls for me with my company logo for a couple of years now. The attention to detail is as good as it gets! I've actually had a few people call me inquiring about what I do based on my lost golf ball, my logo and phone number. Once the person finds my lost golf ball, I guess curiosity takes over. Let's face it, I buy these to lose them, hoping it will bring attention to someone who finds the lost ones.
My website is also printed on the golf ball along with my phone number. At least two of these callers were actually looking for a home inspection, and I helped them. They also researched my website and personal reviews. One caller just thought I might like to have my ball back. I guess he didn't like the performance, or maybe he just needs to find another leisure activity. Haha. I'm not sure who would want to give up a perfectly good ProV1 they found, but there it is.
The bottom line is Zipline produces a fantastic product! I don't ever plan to go with any other company. The best part is Woody and his staff are extremely personable. As a business owner myself, I can tell you it is refreshing and is a trait that many businesses have lost track of! Thank you Woody and Zipline for your product, your personable interactions, and your fantastic quality. Did I mention the print never wears off, unless you hit a tree or a cart path. Lol. That wasn't me though, that was my friend!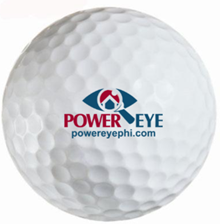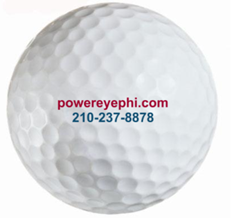 ---